About The Economics of Forestry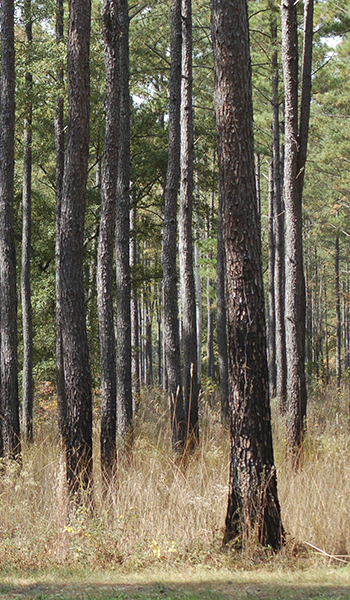 "Without natural resources life itself is impossible...Upon them we depend for every material necessity, comfort, convenience, and protection in our lives. Without abundant resources prosperity is out of reach."

Gifford Pinchot
Southern Region Forestry
The thirteen states comprising the Southern region of the United States are known as the world's "woodbasket." Sixteen percent of global forest products are sourced from the South and 62% of national roundwood production. Forests cover more than 40% of the land area within these states (232 million acres), and in most states, the forest industry ranks in the top 5 manufacturing industries. Forestry and the forest products industry have significant impacts on the economy of the Southern Region, and timber and timber production for wood products continues to be a significant player at both the national and global economic scale.
Our Mission
This website promotes the importance of forests and the forest product industry in the Southern Region of the United States. The Southern Group of State Foresters (SGSF) and Southern Regional Extension Forestry (SREF) office have worked collaboratively to bring this economic information and data to one website. All available state-level forest economic reports for each of the 13 southern states as well as regional reports for Southern Region are hosted on this website. Providing these reports in a single online location makes it easily accessible for use by educators, community leaders, policymakers, and others for explaining and advocating for the importance of the forest industry. Report content varies, as each state has their own data collection, measurement, and analysis methods, although all of them include similar basic information.   

For more information or to offer suggestions on web content or improvement please visit our Contact page or email Steven Weaver at sweaver@sref.info.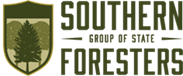 The Southern Group of State Foresters (SGSF) is a non-profit organization consisting of State Foresters from the 13 southern states including the Commonwealth of Puerto Rico and the U.S. Virgin Islands. Their mission is to provide leadership in sustaining the economic, environmental, and social benefits of the South's forests. They work together to identify and address existing and emerging issues and challenges that are important to southern forests and citizens. For more information, please visit southernforests.org.

Southern Regional Extension Forestry (SREF) is a diverse team of trained Extension educators, IT specialists, graphic designers, communications and marketing experts, and media content producers. They work closely with partners in the land grant, US Forest Service, and state forestry systems to develop content, tools and support for the forestry and natural resource community of the Southern Region. For more information, please visit sref.info.

The United States Forest Service (USFS) is a multi-faceted agency that manages and protects 154 national forests and 20 grasslands in 44 states and Puerto Rico. The agency's mission is to sustain the health, diversity, and productivity of the nation's forests and grasslands to meet the needs of present and future generations. The agency has an elite wildland firefighting team and the world's largest forestry research organization. The experts with the USFS provide technical and financial help to state and local government agencies, businesses, private landowners and work government-to-government with tribes to help protect and manage non-federal forest and associated range and watershed lands. For more information, please visit www.fs.fed.us.